You do the printing. Let us do the impositioning.
---
The only digital label printing solutions you'll ever need. BilahPro™ is incredibly easy to use, making prints quicker and more cost-effective and reducing your staff-training time.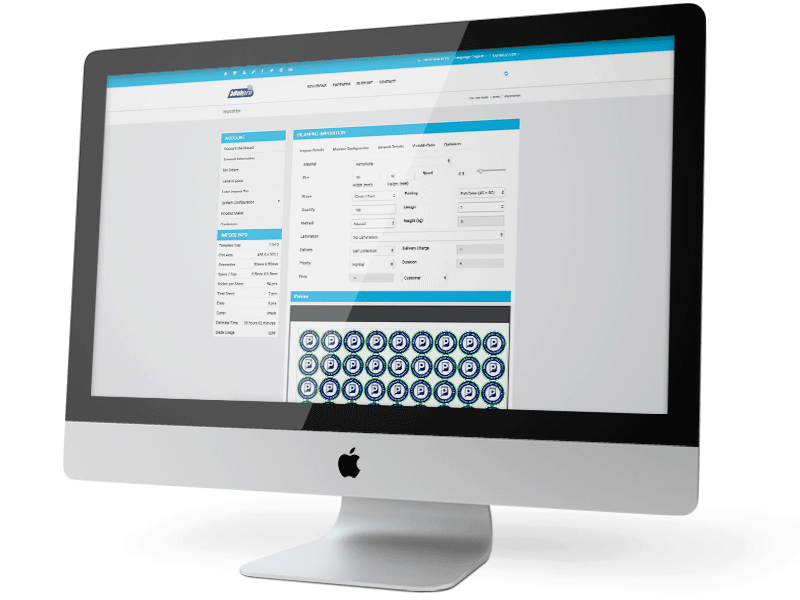 Online System
Our system works on any device: desktop, tablet or mobile.
Customizable
You can easily use, edit, and add your own pricing, or copy everything.
Multiple Machine
Support automatic crop mark for I-mark, Summa, Graphtec and many more.
Integration
Our API allows you to query, make and retrieve price for your own system.
PDF Output
You can easily download two separated file for printing and cutting.
Free Updates
When you subscribe business plan, you'll freely receive future updates.
Want a bite? You're in the right place!
Why Do We Need Systems For Our Business?
---
For reasons of efficiency and economy, printing companies involved in the production of labels need to automate and integrate this task as much as possible. In general several labels are imposed manually and become a complicated and time-consuming procedure.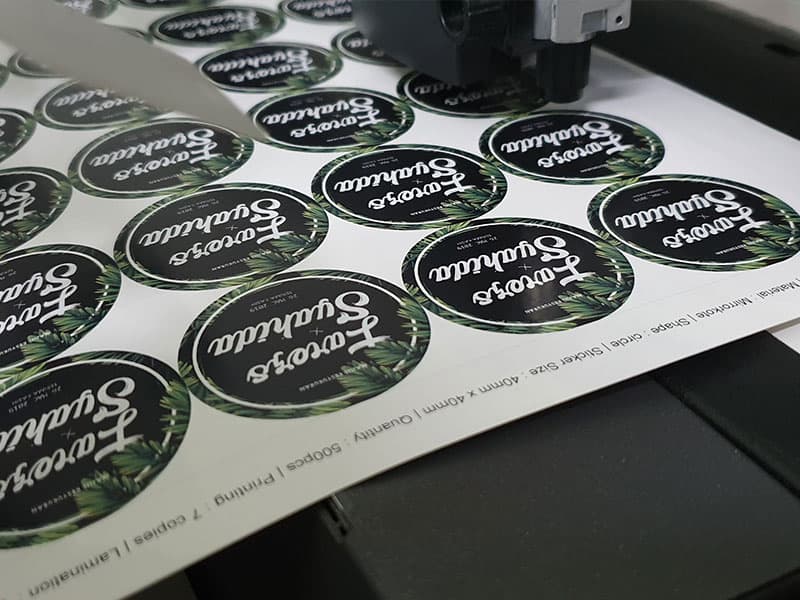 Our Solution - Automation
BilahPro™ Online Label Imposition system provides the perfect solution to this challenge. The system gives operators a simple and intuitive interface to automatically impose and prepare label jobs for printing. With the increasing demand for shorter runs and quicker turnaround times, you have to think differently about imposition and finishing, automation drives results.
---
Reliable Assistant
BilahPro™ is not only helps you to make the job work. It helps provide very accurate information such as the number of sheets to print, the quantity of labels on the sheet and the time taken to cut the sticker. The system is also more flexible with changing size of the label as well as the size of the material or the machines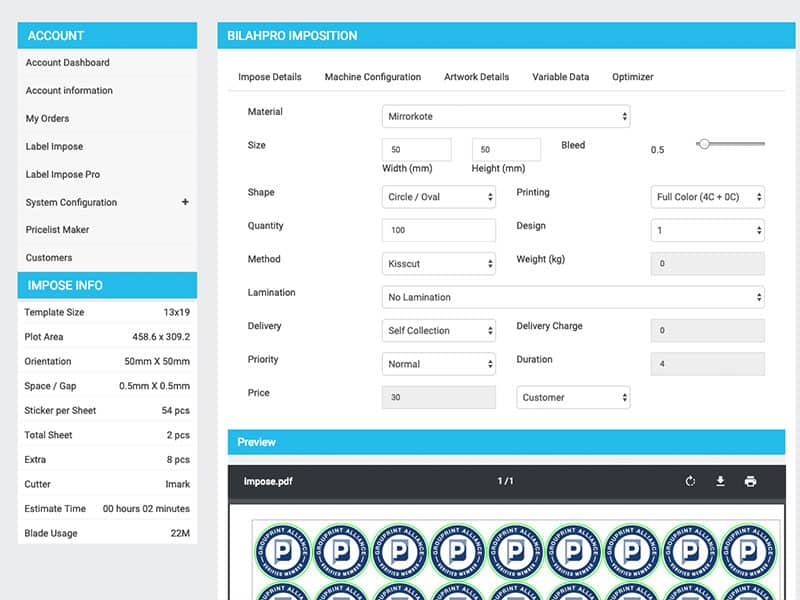 Pricing
---
Choose any of the following plans to get start with. You can start with the FREE 5 Days trial to see our web system at first. You can always change your plan from your account.
Become our professional companies that use BilahPro™